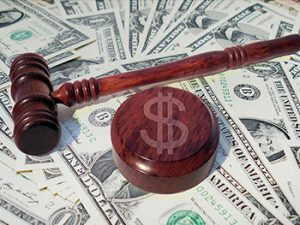 The need for asset protection planning arises when you have to achieve your goals and protect your family wealth and assets from the claims of creditors. The tools used for asset protection planning may be used alone or paired with some other tools and strategies in order to achieve the intended goals. Use of these tools may vary in their applicability and complexity. Some of the tools that may be used for asset protection in Arizona may include:
Use of LLCs (Limited Liability Companies), Limited Partnerships and Corporations
Use of limited liability companies, limited partnerships and corporations is commonly used as a tool when it comes to asset protection planning. Similarly, use of life insurance and annuities, gifting, domestic asset protection trusts and dynasty trusts for children and grandchildren are also used as tools when it comes to asset protection planning.
Use of Trusts
Trusts are commonly used in Arizona to create estate plans instead of wills. A successor trustee usually has the duty to safeguard and gather the assets after the trustee passes away. The successor trustee also has other responsibilities such as paying the bills, filing the taxes and distributing the remainder once all the tasks are completed.
Just like the successor trustee, the personal representative also has duties that may require court involvement along with extra cost.
Use of Revocable Trust or Last Will and Testament
Use of a written plan like the last Will and Testament or a Revocable Trust outlines who will administer the estate once the trustee passes away. The written plan also outlines who will receive the estate, or who will take care of it if you are not able to take care of it yourself.
Use of Power of Attorneys
Financial and healthcare power of attorneys can both be used as tools when it comes to asset protection planning. A power of attorney is appointed to take care of you if and when you are unable to do it yourself. The healthcare power of attorney makes all the health care decisions whereas the financial power of attorney takes care of almost everything else.
Use of a Living Will
A living will is a document that outlines how you would want to be treated in the last stages of your life. For example, a person can document in their will that they do not want to be kept alive by using artificial means.
If you need more information to understand asset protection laws in Arizona and how wills and trusts are used in estate planning, call the office of Knollmiller & Arenofsky, LLP at 480-345-0444
Our estate lawyers and attorneys have years of experience and they will give you the best advice that will help you achieve your estate wishes and goals. Our estate planning lawyers have been helping individuals and families with all their estate planning needs. We use both simple and sophisticated techniques to meet the goals of our clients. We understand that every case is unique and handle every case with care and attention. Call us at 480-345-0444 to get legal answers to all your queries and questions.